| | |
| --- | --- |
| Posted on December 24, 2012 at 9:00 AM | |
I like nothing better than working in schools and just before Christmas is a particularly exciting time to be there as the Children are in such high spirits and we have Christmas carols sung live to listen to!
We have just finished painting this reading area in a primary school and we had so much fun!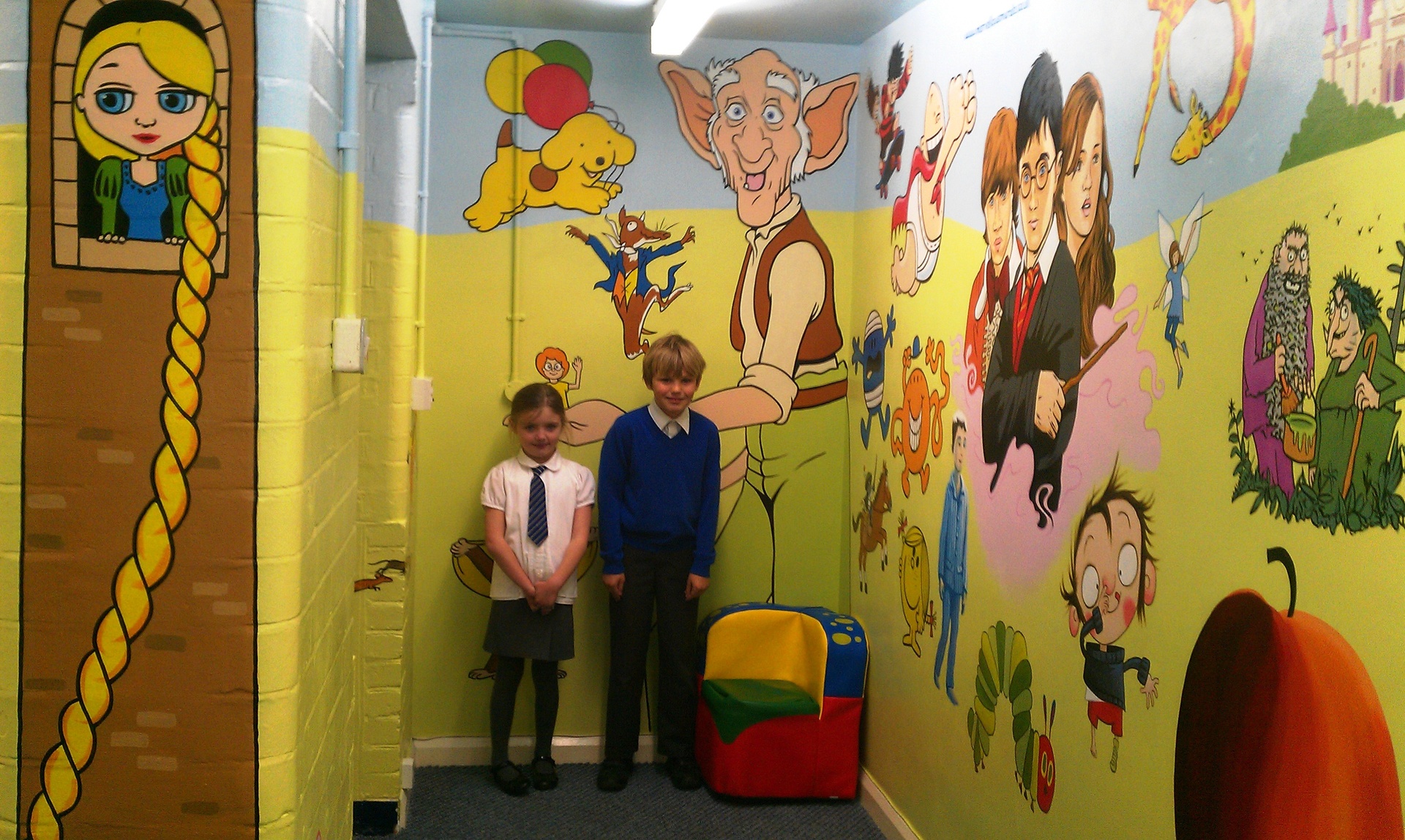 You can see more of this mural by clicking here!
We are all finished for the year and what a great year it has been! Two TV appearances and numerous mentions in the newspapers (including one in a national paper!) it has been a really good year for publicity and we are looking for more in 2013! We are hoping to paint more public walls in the new year so if you have any in mind that would benefit from a marvellous mural then let us know!
Merry Christmas and a happy new year to you all! xxx
Categories: None